PRESENTING
World's most secure smart home
---
Powered by world's first cloudless technology.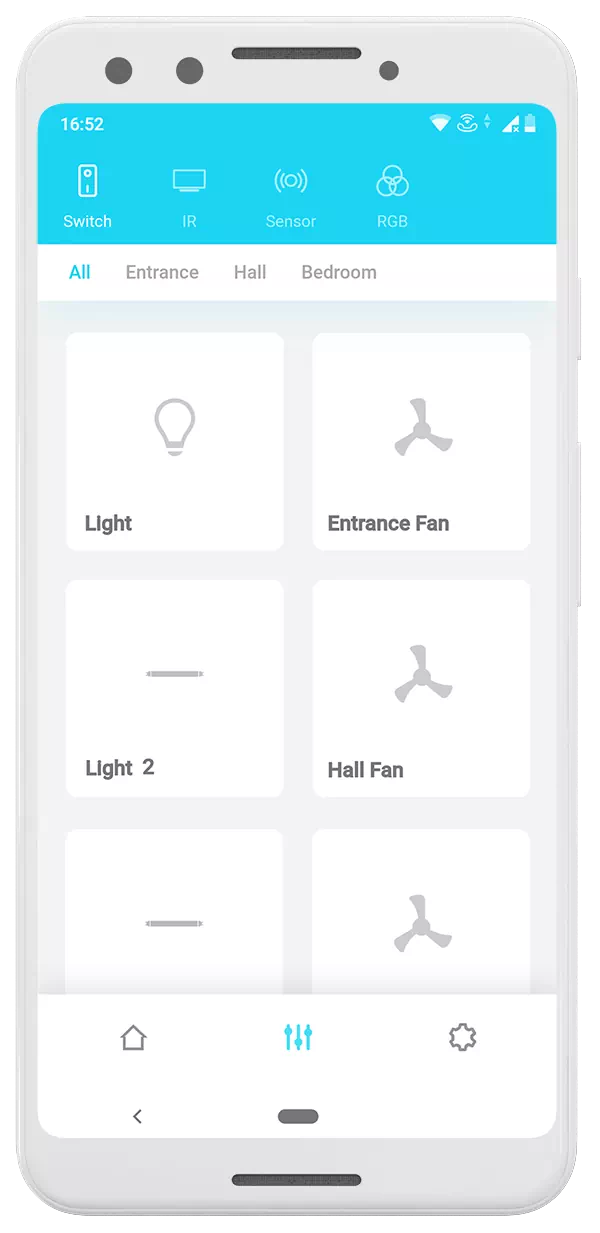 Smart home
Smart home is a technology which allows you to control your home with your smart phone being anywhere in the world
Why smart home
Ability to control your home from anywhere using your smart phone gives new dimension to your home in terms of security, efficiency, comfort and safety
What makes us world's best?
SECURITY
World's most secure smart home technology
PRIVACY
Smart home that keeps your data private
RELIABLE
Lasts life long, Extended Life time warranty
AFFORDABLE
Starting from just ₹9,999 per room
ACCESSIBLE
Access from any device, anywhere, anytime
FASTEST
Lightning fast, Less than 50ms latency
Why you must use IoTronix cloudless technology for Smart Home?

IoTronix presents world's most secure smart home technology. IoTronix cloudless technology keeps your data private and offers most reliable smart home technolgy at affordable cost.
Best of our features
INBUILT DIMMER
EFFICIENT
MOTION SENSOR
TURN ON/OFF
SCAN & USE
SCHEDULE
ANALYTICS
OPTIMIZE USAGE
VOICE CONTROL
CONTROL TEMPERATURE
CONTROL TV
CLOUDLESS
Works on
any screen, anytime, anywhere
any screen • anytime • anywhere
Excited for your smart home?

Here's how we do it
Assessment
Our team will visit your home and inspect for feasibility of converting your rooms
1
Analysis
We will further analyze the data to estimate requirements and figure out challanges
2
Signup the deal
Pay the required token amount and get your installation scheduled.
3
Installation
Our team will install and test the entire system.
No extra wiring, no sign of wear & tear.
4
In a confusion or anything to ask?
Schedule a call
We will be happy to guide you on your journey towards your smart home.
World's most secure
smart home technology is here
Disagree with us?
Hack our smart home and win cash prize up to Rs. 50,000
VIEW DETAILS